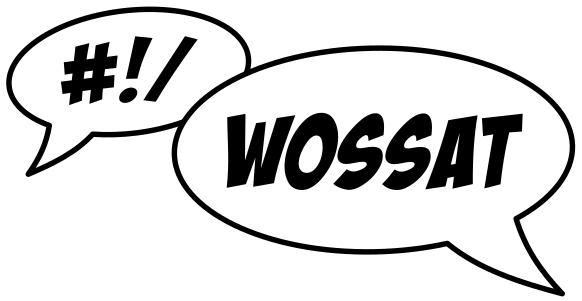 Wellington Open Source Show And Tell is a monthly meetup for fans of all things open — Open Source, Open Standards, Open Hardware and Open Data. It's an opportunity to share tools, techniques and experiences and to learn from each other. Why WOSSAT? »
Next meeting
6pm Tuesday, 16th October 2018
Hosted by:
Catalyst IT
Level 3, Catalyst House
150 Willis Street
Wellington
Future Meetings Schedule:
Monthly meetings alternate between the 3rd Tuesday and the 3rd Thursday of each month.
Scheduled Speakers
We have two speakers lined up for our October meeting:
Thomas Munro — Parallelism in PostgreSQL 11

Thomas will be giving an overview of how parallel query execution works, with a look at some of the gory details that let you use multiple CPU cores for a single query in recent PostgreSQL releases.

Thomas is a member of EnterpriseDB's database server team and has made a number of contributions to PostgreSQL.

Fehmi Noyan Isi — FreeBSD jails

Fehmi will be talking about FreeBSD jails, an OS-level virtualization mechanism that allows running FreeBSD hosts in containers that share the same kernel used by the host system. It is a lightweight and mature virtualization solution integrated into FreeBSD base system back in 2000.

Fehmi is a network engineer in telecommunications industry and has been using open-source software since the release of Redhat 6.1 with Linux kernel 2.2
If you would like to speak at WOSSAT, don't wait to be asked — email Grant today!
---
If you're a fan of Meetup.com , you can join us there.
If Meetup.com is not your thing, that's OK, just use one of our other channels (there's no need to RSVP).
Follow @WOSSAT on Twitter to get your meeting reminders and updates in 280 character chunks.
---