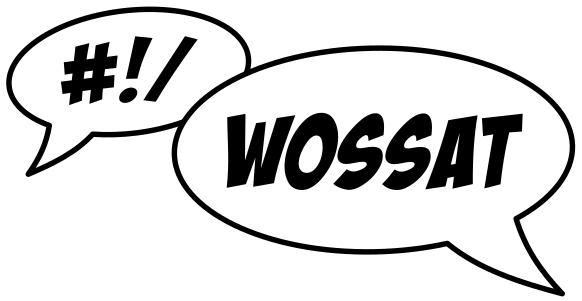 Wellington Open Source Show And Tell is a monthly meetup for fans of all things open — Open Source, Open Standards, Open Hardware and Open Data. It's an opportunity to share tools, techniques and experiences and to learn from each other. Why WOSSAT? »
Next meeting
6pm Tuesday, 20th April 2021
Hosted by:
Catalyst IT
Level 3, Catalyst House
150 Willis Street
Wellington
Future Meetings Schedule:
Monthly meetings alternate between the 3rd Tuesday and the 3rd Thursday of each month.
The following meeting will be on Thursday, 20th May 2021.
Links mentioned at the April meeting:
Our April meeting will feature ...
Sam Crawley — Data manipulation with R

R is well-known for its capabilities as a statistical language, and for its data visualisation tools. However, R is also very good at manipulation of datasets, including querying, mutation and reshaping data. In this talk, Sam will give a brief overview of R, and explain some of its very useful data manipulation features.

Tim McNamara — What is Rust and why is it interesting?"

Rust keeps gaining momentum. It has been rated by Stack Overflow users as the most loved programming language 5 years in a row. But why? This talk will try to explain its continued rise. Come and learn the strategies that Rust employs that are applicable to all software developers
If you would like to speak at a future WOSSAT meeting, don't wait to be asked — email Grant today!
---
You can visit the archive page to review talks, slides, links and videos from previous meetings.
---