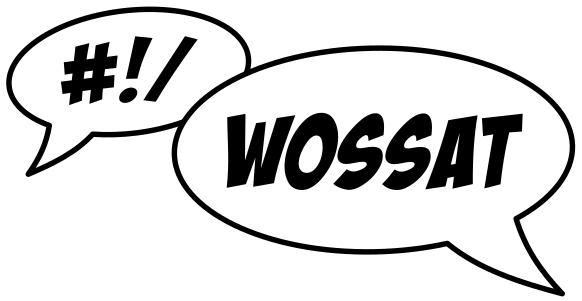 Wellington Open Source Show And Tell is a monthly meetup for fans of all things open — Open Source, Open Standards, Open Hardware and Open Data. It's an opportunity to share tools, techniques and experiences and to learn from each other. Why WOSSAT? »
Next meeting
6pm Thursday, 20th September 2018
Hosted by:
Catalyst IT
Level 3, Catalyst House
150 Willis Street
Wellington
Future Meetings Schedule:
Monthly meetings alternate between the 3rd Tuesday and the 3rd Thursday of each month.
Scheduled Speakers
We have three speakers lined up for our September meeting:
Ellie Coyle — A junior's tale of building and productionising machine learning models

Ellie will be talking about work she did as an intern around Xero's account suggestion feature

Ellie is a graduate developer at Xero currently working on Reporting. She enjoys romanticising maths and computer science, playing with her newly adopted Cat called Evie and going out to live music gigs.

Matthew Holloway — An Intro to Pattern Libraries

Pattern Libraries are a componentised approach to front-end development; like lego blocks that you compose together to build websites and webapps. Matthew will talk about addressing inefficiences in the way we work, and using pattern libraries to make development go Blazingly Fast™.

Matthew is Front-end Director with Springload.

Hamish Rae-Hodgson — Collision detection in a 48hr game jam

A tight deadline focuses the mind. Hamish will be talking about his experience taking part in a 48hr game jam. In particular he'll be focussing on how he implemented collision detection in his game (spoiler alert: corners were cut) and he'll follow up with a live demo of the game.
If you would like to speak at WOSSAT, don't wait to be asked — email Grant today!
---
If you're a fan of Meetup.com , you can join us there.
If Meetup.com is not your thing, that's OK, just use one of our other channels (there's no need to RSVP).
Follow @WOSSAT on Twitter to get your meeting reminders and updates in 280 character chunks.
---