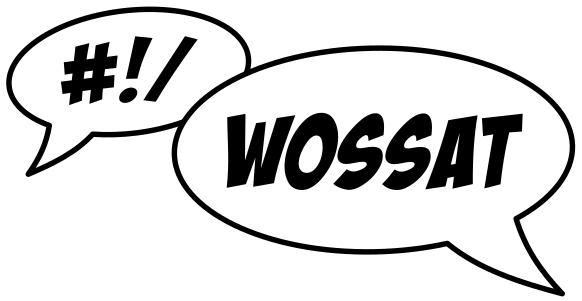 Wellington Open Source Show And Tell is a monthly meetup for fans of all things open — Open Source, Open Standards, Open Hardware and Open Data. It's an opportunity to share tools, techniques and experiences and to learn from each other. Why WOSSAT? »
Next meeting
6pm Tuesday, 19th February 2019
Hosted by:
Catalyst IT
Level 3, Catalyst House
150 Willis Street
Wellington
Future Meetings Schedule:
Monthly meetings alternate between the 3rd Tuesday and the 3rd Thursday of each month.
Scheduled Speakers
The next technical meeting will be a Lightning Talks meeting on Tuesday the 19th of February 2019. Stay tuned for details and start planning your 5 minute lightning talk.
In the mean time, you can visit the archive page to review talks from the group's first year of operation.
If you would like to speak at WOSSAT, don't wait to be asked — email Grant today!
---
If you're a fan of Meetup.com , you can join us there.
If Meetup.com is not your thing, that's OK, just use one of our other channels (there's no need to RSVP).
Follow @WOSSAT on Twitter to get your meeting reminders and updates in 280 character chunks.
---