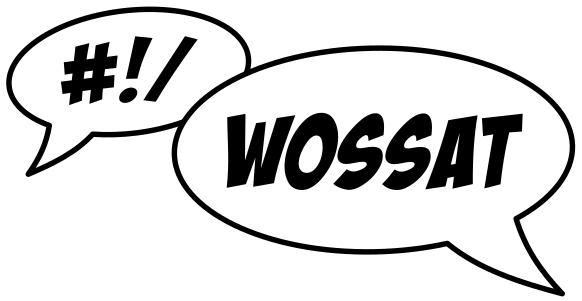 Wellington Open Source Show And Tell is a monthly meetup for fans of all things open — Open Source, Open Standards, Open Hardware and Open Data. It's an opportunity to share tools, techniques and experiences and to learn from each other. Why WOSSAT? »
Next meeting
6pm Tuesday, 18th June 2019
Hosted by:
Catalyst IT
Level 3, Catalyst House
150 Willis Street
Wellington
Future Meetings Schedule:
Monthly meetings alternate between the 3rd Tuesday and the 3rd Thursday of each month.
The following meeting will be on Thursday, 18th July and will feature first-time speakers.
Scheduled Speakers
We have two speakers lined up for our June meeting:
Scott Rasmussen — NZTA's Security Development Lifecycle Tool

Scott is a security architect at NZTA. He will be discussing the SDLT, which has recently been released under an open source license and made available for use by other agencies.

This talk will explore what the tool is, why it was developed, and where they got the idea.

Douglas Bagnall — What should we do with the SAMBA UI?

Douglas is a developer in the SAMBA* team at Catalyst. Earlier this month he spoke at the sambaXP conference in Germany, about ways to improve the SAMBA user interface. After that practice run, he now feels sufficiently well prepared to give the talk at WOSSAT.

*SAMBA is an open source project which allows Linux and Windows systems to interoperate. Supported protocols include file & print services, and AD-compatible directory services.
If you would like to speak at WOSSAT, don't wait to be asked — email Grant today!
The following meeting on July 18th is a special event to encourage first-time speakers. If you'd like to take part, start planning now and email Grant to book a slot.
You can visit the archive page to review talks from previous meetings.
---